All the latest news on IX09 can be found on the IX09 Blog
Photographs of the Project at Kapisha can be viewed here
More photographs of the project will be uploaded over the next few weeks
From

Thisbnnn
to
nnbnThis
in Just
3 Weeks
Finished Building
November 2009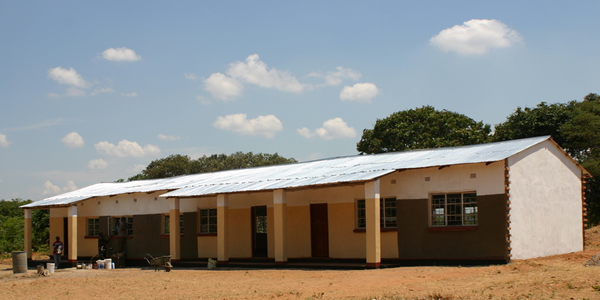 IX09 Team Members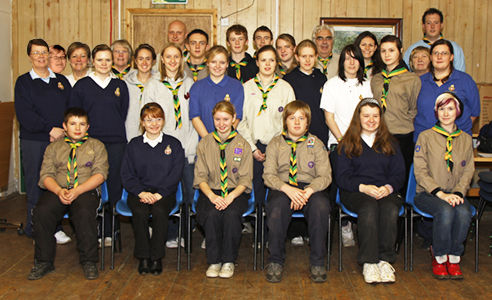 IX09
IX09 is an International Expedition being run by the Northumberland & Durham Girls Brigade in conjunction with Sunderland & Cleveland Scouts to Zambia in July/August 2009. It is mainly aimed at young members between the ages of 16 years and 20 years supervised by a team of leaders from both the Girls Brigade and the Scout Association.
The expedition will be taking the form of a Community Development project working in a rural community for the benefit of young people in the Northern Region of Zambia.  It is hoped to have the local community and young people from the Girls Brigade and Scout Association working alongside our party.
The prime aim of the project is to significantly improve some aspects of the community whilst giving the young people from the party and the community the opportunity to explore diversity and build relationships.
Dates for the expedition are Friday 17th July 2009 until Saturday 8th August 2009.
To Develop Scouts and Girls Brigade members from the UK,
to have a deep appreciation of rural life in Zambia

to be able to work together as a team, to understand different peoples needs, and to give support to all members of the team.

to become leaders of the future.

to become better leaders, and expedition leaders of the future.
To complete a community project in a third world country, that substantially benefits the local community, which they can take ownership of the project.
To develop Scouting and Girls Brigade in Northern Zambia.
Chairman / Expedition Leader - Doug Corbin

Treasurer / Ass Leader - Barbara Russell

Administrator - Elsa Cleasby

Assistant Leader - Dave Russell

Assistant Leader - Liz Russell

Assistant Leader - Susan Corbin

Assistant Leader - Eric Johnson
Copyright ©IX09 - 2008, All rights reserved. - Charity Numbers 206655 & 505773